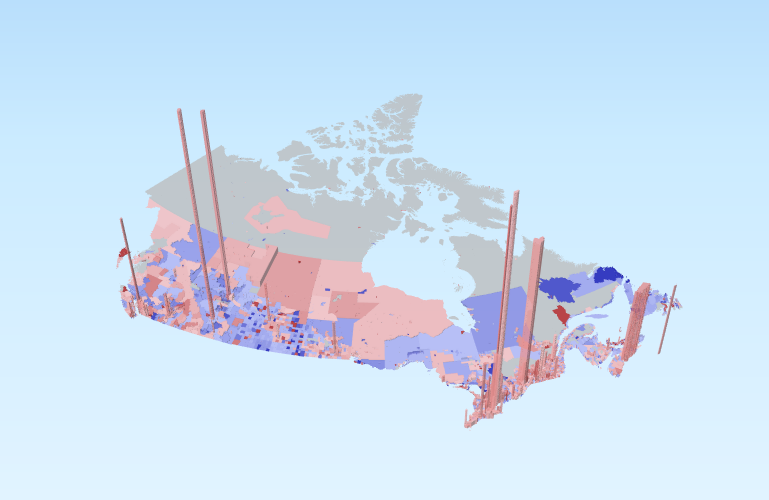 Canadian Provincial Subdivsion Population Change 2019-20 3D Map
Please be patient. It may take some time to load
Height = 2019-20 Population Change x 100.
Click on a geo fo info. Map will spin if you select orbit around here. Click on the dots and i icon for info on how to move and use map on mobile. On computers, right click and move mouse to pan map.
Made with QGIS 3.10 and the Qgis2threejs plugin.
Written by

cinyc

Hits: 8918
Canadian Provincial Subdivsion Population Change 2019-20 2D Map
Please be patient. It may take some time to load
Made with QGIS 3.10 and the Qgis2Web plugin for Leaflet.
Written by

cinyc

Hits: 9075